Due to the global pandemic, tens of thousands of UK customers had their overseas travel plans cancelled in 2020. As the national lockdown is lifted, people are expected to make more holiday plans within the UK, or take a 'staycation'.
Leisure travel of any kind was once an exclusive activity, and day trips were more common than week long breaks. It was not until 1939 that workers became legally entitled to holiday leave, and overseas holidays were too expensive for most British families until the 1970s. In 2016, UK residents went on more than 45 million foreign holidays, up from 27 million in 1996.
Objects in the museum collection show the excitement there once was for domestic travel, and remind us that even our local area is a destination worth exploring.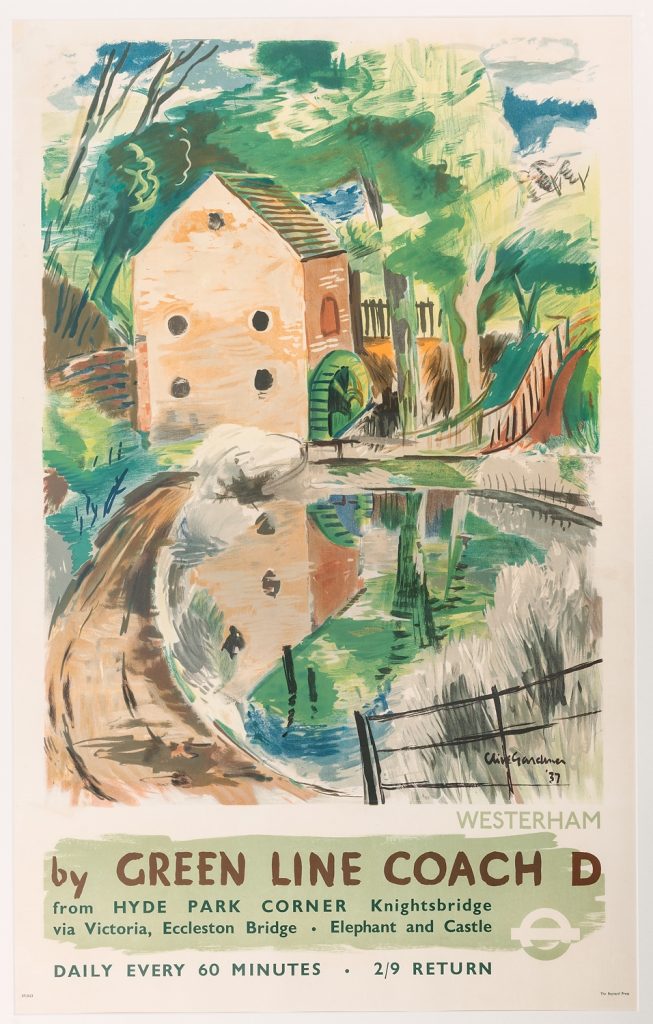 This poster shows the water mill and pond at Westerham, appealing to day trippers from London. Clive Gardiner designed many attractive posters for London Transport, depicting destinations such as Kew Gardens, Hampton Court and St Albans Abbey. Leisure travel into the home counties was promoted to increase revenue during off-peak periods. Posters advertising days out by tube, bus or tram were prominently displayed at station entrances and on vehicles themselves.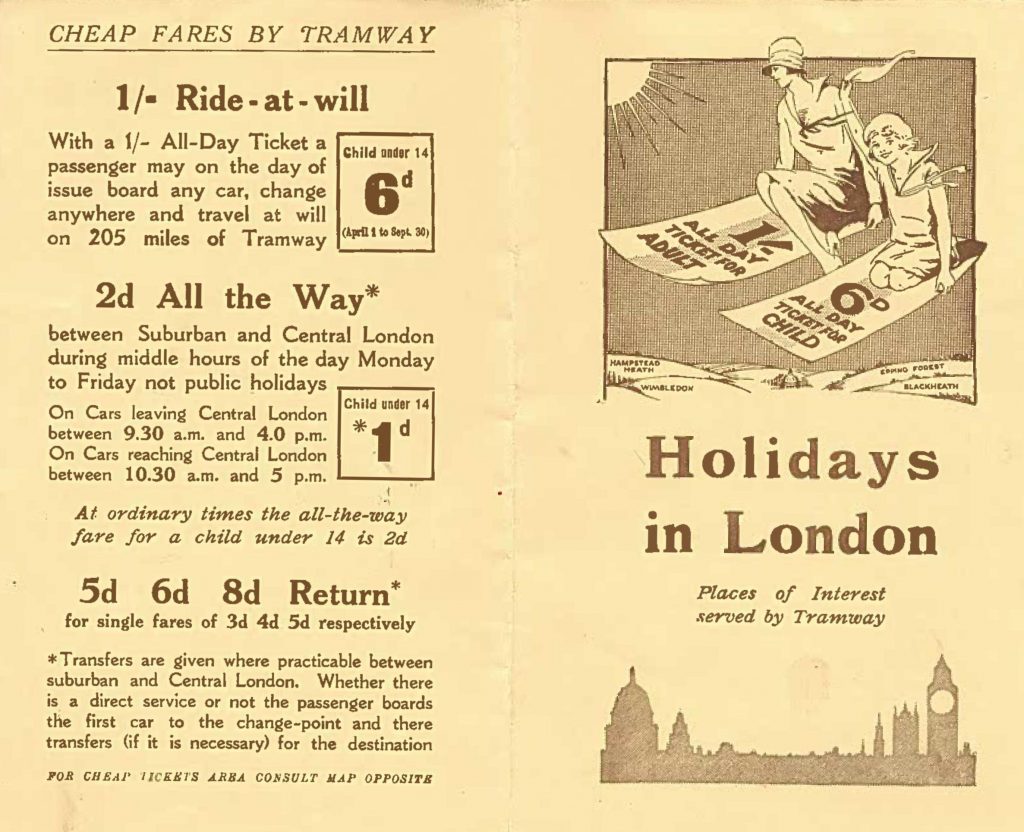 This leaflet promotes travel by tram to some of London's historic buildings, museums and country areas. It was issued by London County Council Tramways. Trams were operated in London between 1860 to 1952. In 2000, a new tram service started which runs from Wimbledon, through Croydon to Beckenham.
'Holidays at Home' days were held across the country during the Second World War, with plenty of activities to keep the whole family entertained. Some of the events would almost certainly be considered inappropriate and objectifying by today's standards, such as the 'Ankle Competition' for girls and women! Notice the prize of stockings, a rare and valuable commodity during the war era.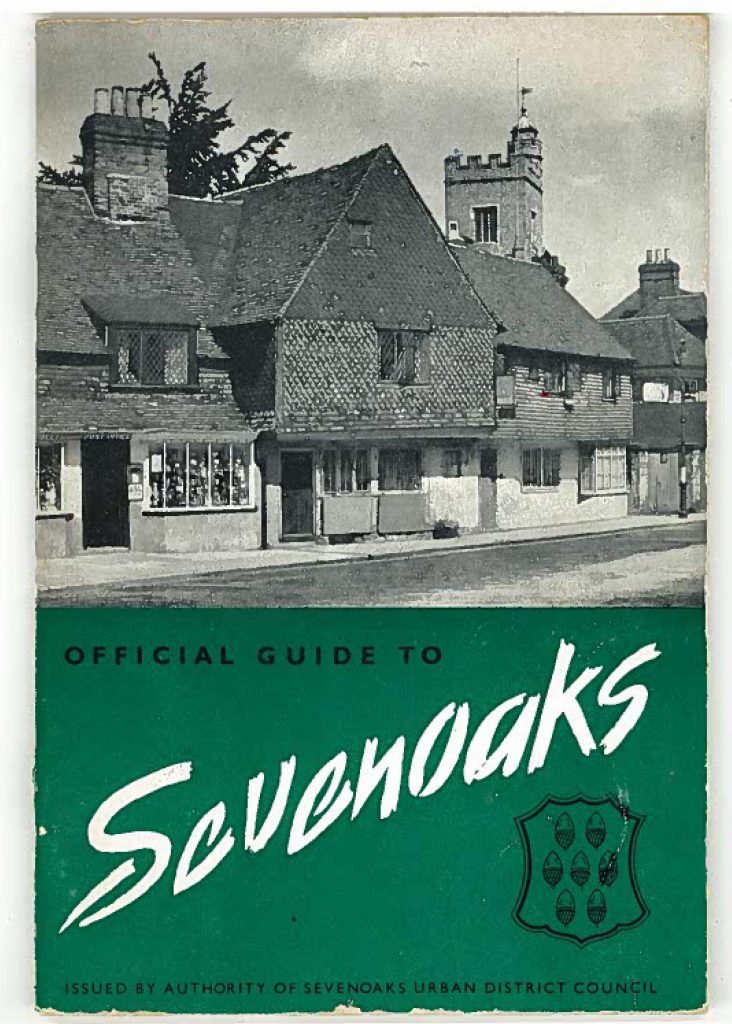 This booklet highlights places of interest in the local area, issued by the Sevenoaks Urban District Council. Within the pages are advertisements for local businesses.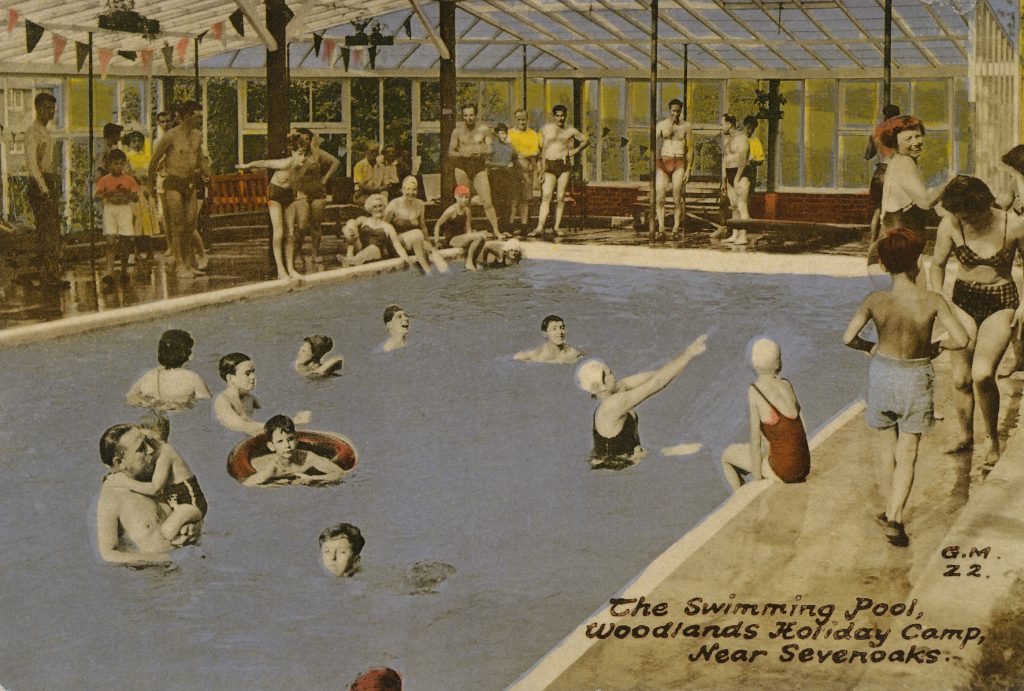 Woodlands Holiday Camp was opened in 1928 by Greves and Winifred Mellor, on the outskirts of Sevenoaks. Between then and 1968 (when the couple retired), Woodlands developed from tented accomodation to offering wooden chalets, and amenities on site included a swimming pool, tennis court and ballroom. The fondly remembered holiday camp provided an affordable alternative to large seaside camps like Butlins.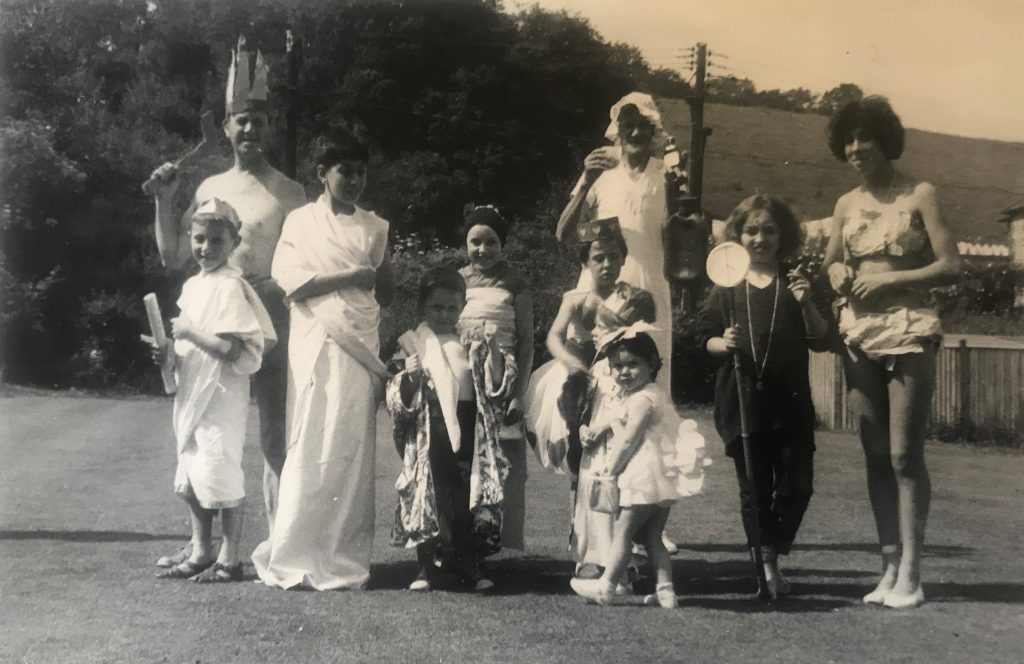 Alison (pictured second from right), from London, remembers going to Woodlands Holiday Camp as a child on more than one occasion. Nowadays, travelling less than 30 miles away would not seem like a holiday to most people, but the destination was popular with Londoners seeking out some country air.
Written by Liz Botterill, Curator